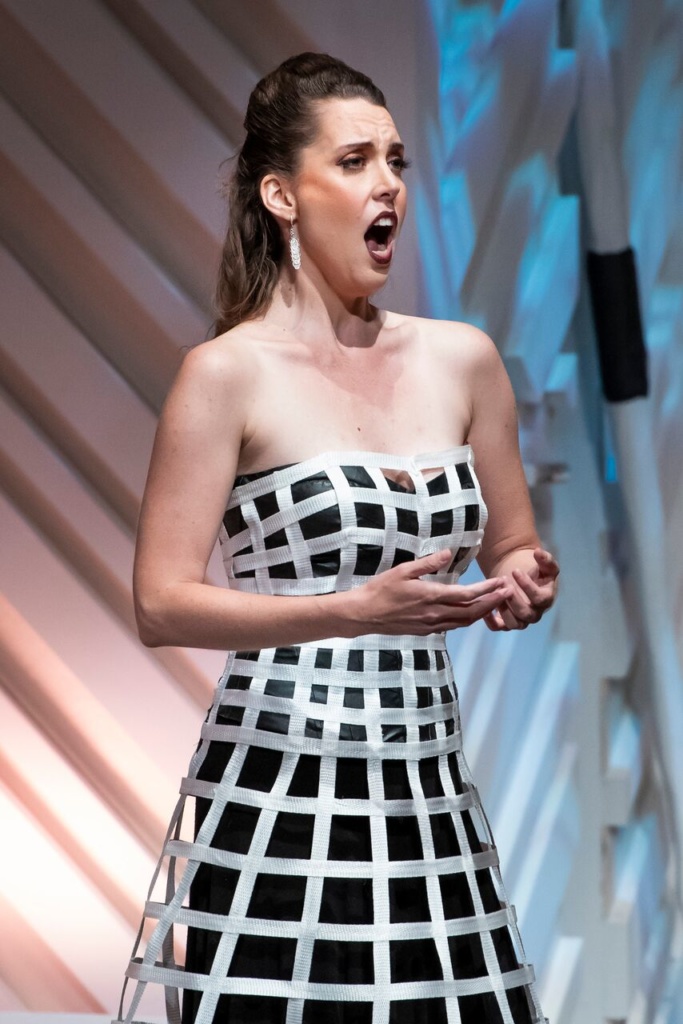 Praised for her "extremely attractive and extremely large" voice, mezzo-soprano Vivien Shotwell was a 2018 fellow with the Miami Summer Music Festival's Wagner Institute, performing the role of Fricka in Act II of Die Walküre with Alan Held and Linda Watson. In an upcoming highlight in early 2019, she will present "In quali eccessi… Mi tradi" from Mozart's Don Giovanni in a masterclass with the Metropolitan Opera Guild. Of her performance in the title role of The Rape of Lucretia, The Hartford Courant wrote that Shotwell was "filled with intensities and even sang her succession of low B-naturals in the second act like the ringing of a haunted bell." The Berkshire Review for the Arts wrote of her performance in Dido and Aeneas: "Her vocal production, phrasing, and musicianship were impressive throughout, but she rose to a very high level in her final scenes, especially in Dido's great 'Lament,' which could not have been more moving and musicianly." She is a graduate of Williams College and the Yale School of Music, where she performed Romeo in Bellini's I Capuleti e i Montecchi under the baton of Speranza Scappucci. Other roles include Béatrice in Béatrice et Bénédict, Donna Elvira in Don Giovanni, the Third Lady in Die Zauberflöte, and the title role of Giulio Cesare, which she has performed four times. Her concert repertoire includes Handel's Messiah and Israel in Egypt, Mahler's Kindertotenlieder and Rückert-Lieder, Elgar's Sea Pictures, Mozart's Requiem, and Copland's In the Beginning. She has performed as a soloist with Symphoria (Syracuse), Symphony Nova Scotia, the Newfoundland Symphony Orchestra, the Chamber Singers of Iowa City, and Orchestra New England. She has received grants from Early Music America, the Nova Scotia Talent Trust, and the Canada Council for the Arts, and was the recipient of the Phyllis Curtin Career Entry Prize and the David L. Kasdon Memorial Prize from the Yale School of Music. She was twice a Regional Finalist (Upper Midwest and New England) in the Metropolitan Opera National Council Auditions. Before beginning her vocal studies, she played viola for ten years. When not singing, she enjoys writing fiction, and has published a historical novel, Vienna Nocturne (Random House), about an English soprano who loved Mozart. A dual American-Canadian citizen, she divides her time between New Haven, Halifax, and Montreal.
Twitter — Facebook — Vivien's Links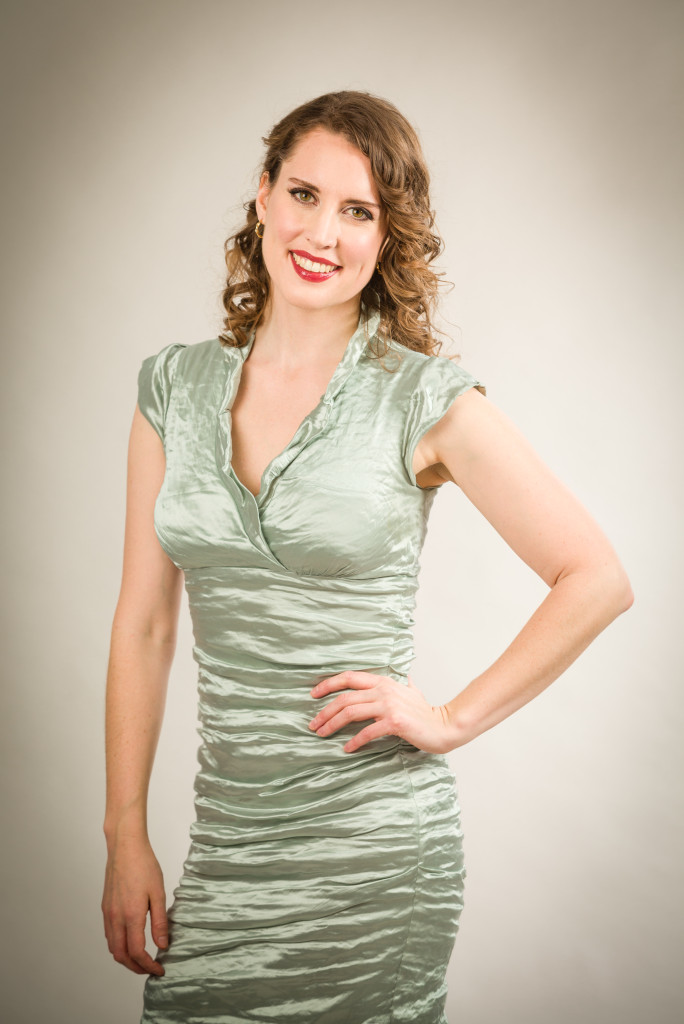 Photos by Mitchell Zachs (above) and Marvin Moore (below).